Monthly Archives:
April 2018
Trisha and Dennis Rawlings, a couple in their early 30s, are moving to suburban Chicago and leaving their over-60-year-old first home in the St. Louis area behind.
"We were looking at potentially buying a house," Trisha says. But in the area where they want to live, the options within their budget were limited to purchasing an older home or building a new one.
The couple loved the features of a modern, new-construction neighborhood with a pool, a clubhouse and excellent walkability. And taking out a construction loan and building a house means they'll avoid the ongoing maintenance that comes with an older home.
With the supply of existing homes available to buy at "an all-time low" nationwide, according to the National Association of Realtors, homebuyers like the Rawlingses and others — including younger buyers — are looking at other options that include building a house. Here's how to get started if you decide to build a home.
» MORE: How much home can you afford?

Finding a construction loan
"It all starts with your ability to be financed and what kind of budget can you establish from there," says Dan Moralez, regional vice president for Northpointe Bank in Holland, Michigan. "You don't want to be sold something by somebody and then the next thing you find out is that you don't qualify."
But not every mortgage banker or broker offers construction loans.
"Most mortgage people will go their whole career without ever doing one," says Jerry Thomas, a mortgage loan officer in Farmington Hills, Michigan. "Another big group of (lenders) will do one and then swear they'll never do another one again."
There's no easy way to find a construction lender. Ask for referrals from friends and family. Builders often have lenders they recommend.
Locking in the land
Getting a place to build a house is a major part of the homebuilding process.
"You don't have to own the lot free and clear," Moralez says. However, any equity you have in the land can be applied toward a down payment and closing costs.
Moralez says he has clients who want to "lock in a piece of dirt" so they can build on it in a year or so. Unfortunately, he says, the number of lenders who finance vacant land is significantly smaller than the number of lenders who will do a construction loan.
Buyers who are planning to finance the cost of the land and home construction simultaneously will need to keep this in mind when searching for a lender.
Qualifying and the down payment
It's harder to qualify for a construction loan than for a typical purchase mortgage, Moralez and Thomas say. That's because the bank is taking extra risk during the building phase, since there isn't an asset to secure the mortgage.
Typical down payments are around 10%. Federal Housing Administration, Veterans Affairs and U.S. Department of Agriculture mortgage programs back construction loans and can allow some credit leniency, along with low — or no — down payments.
"If you can put 20% down and you have a 720 credit score or better, you know you're pretty much going to qualify for everybody's program," Thomas says.
» MORE: Best lenders for FHA loans
Using a builder or DIY
There are two kinds of builders: custom builders and "production builders," who construct a high volume of similar homes and work for maximum efficiency. If your house plan includes many special or unique features, look for a custom builder, since they specialize in building to meet client expectations, Moralez says.
Want to build your own home?
"More and more often, we're saying no," Moralez says. "Most lenders will not do a self-build project." He says the few exceptions go to borrowers with relevant trade experience.
Moralez says borrowers who think they can save money contracting out the work themselves may be in for a disappointment. With the housing industry facing a shortage of skilled labor, you'll likely pay more for workers than a high-volume contractor would.
Also, construction loans for a do-it-yourself project typically require higher credit scores and larger down payments. Terms and qualifications vary by lender.
Staying within a budget
Cost overruns are the biggest danger you could face when building a home, Moralez says. A builder's bid sets cost allowances for lighting fixtures, flooring, countertops and other major features. An upgrade here or there can bust the budget, and you'll have to make up the difference in cash, he says.
Research the costs of the materials upfront to help avoid making significant and expensive modifications along the way.
---
The article How to Buy a House That Hasn't Been Built Yet originally appeared on NerdWallet.
Year-over-Year Price is a great, big picture indicator of where the market is. Want to know if it's time to buy or sell? Let's discuss!
The road to selling a home can be a long one. Learn to improve the value of your home based on your budget with these 5 tips that will cost you less than $100.
Home Improvements: Under $100
Tip 1: Spend an Hour With a pro
Invite a realtor or interior designer over to check out your home. Many realtors will do this as a courtesy, but you will probably have to pay a consultation fee to a designer. Check with several designers in your area; a standard hourly fee is normally less than $100, and in an hour they can give you lots of ideas for needed improvements. Even small suggested improvements, such as paint colors or furniture placement, can go a long way toward improving the look and feel of your home.
Not every home improvement is cosmetic. Deteriorating roofs, termite infestation or outdated electrical systems — you can't fix it if you don't know it's broken. Hire an inspector to check out the areas of your home that you don't normally see. They may discover hidden problems that could negatively impact your home's value. Small problems (such as a hidden water leak) can become big, expensive problems quickly; the longer you put off repairs, the more expensive those repairs will be.
Tip 3: Paint, Paint, Paint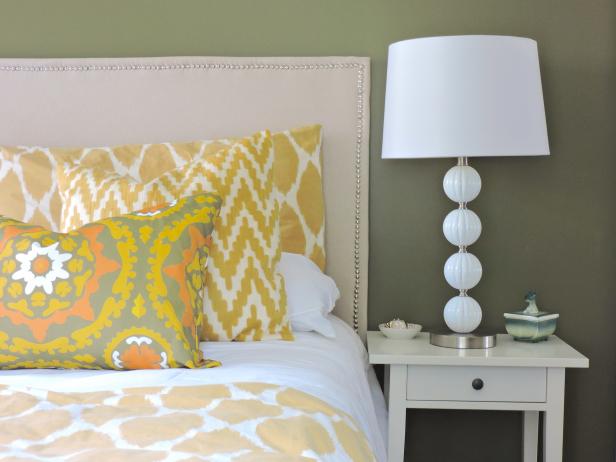 One of the simplest, most cost-effective improvements of all is paint! Freshly painted rooms look clean and updated — and that spells value. When selecting paint colors, keep in mind that neutrals appeal to the greatest number of people, therefore making your home more desirable. On average, a gallon of paint costs around $25, leaving you plenty of money to buy rollers, painter's tape, drop cloths and brushes. So buy a few gallons and get busy!
An alternative to hiring a designer is to search for remodeling and decorating inspiration in design-oriented magazines, books, TV shows and websites. Simply tear out or print off the ideas you want to try and start your to-do list. Keep it simple — when remodeling on a tight budget, do-it-yourself projects are best.
The amount of money you spend each month on energy costs may seem like a fixed amount, but many local utility companies provide free energy audits of their customers' homes. They can show you how to maximize the energy efficiency of your home. An energy-efficient home will save you money now, which can be applied to other updates, and is a more valuable and marketable asset in the long run.